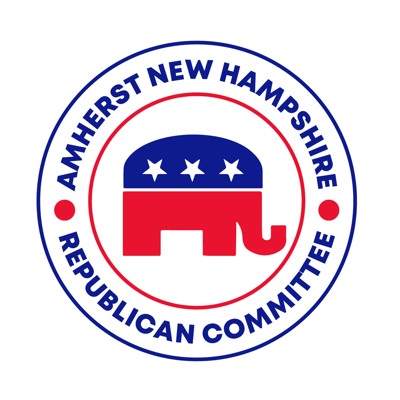 NEXT AMHERST REPUBLICAN COMMITTEE MEETING – OCTOBER 1, 2022
Our next meeting will be Saturday, October 1st, and we will be back at the Miller's barn, at 2 Old Coach Lane in Amherst, starting at 10:00 AM.
We will not be hosting a guest speaker for this month's event, as we have a great deal of planning to do in order to ensure a sweeping Republican victory in the November 8th election!!
Coffee and donuts will be provided, as usual. We do ask that you help pitch in financially with a $5 donation to cover the cost of refreshments and to aid in our fundraising efforts TO ELECT REPUBLICANS!
We look forward to seeing everyone!
Scott Courtemanche
Chairman, Amherst Republican Committee
(603) 512-3679
—
UPCOMING EVENTS
Check our Volunteer Form if you would like to help our candidates!
—
—
The Amherst Republican Committee is a private group. No recording, videotaping or live broadcast of, or from, any Amherst Republican Committee meeting or event will be permitted unless previously approved by the Chairman.